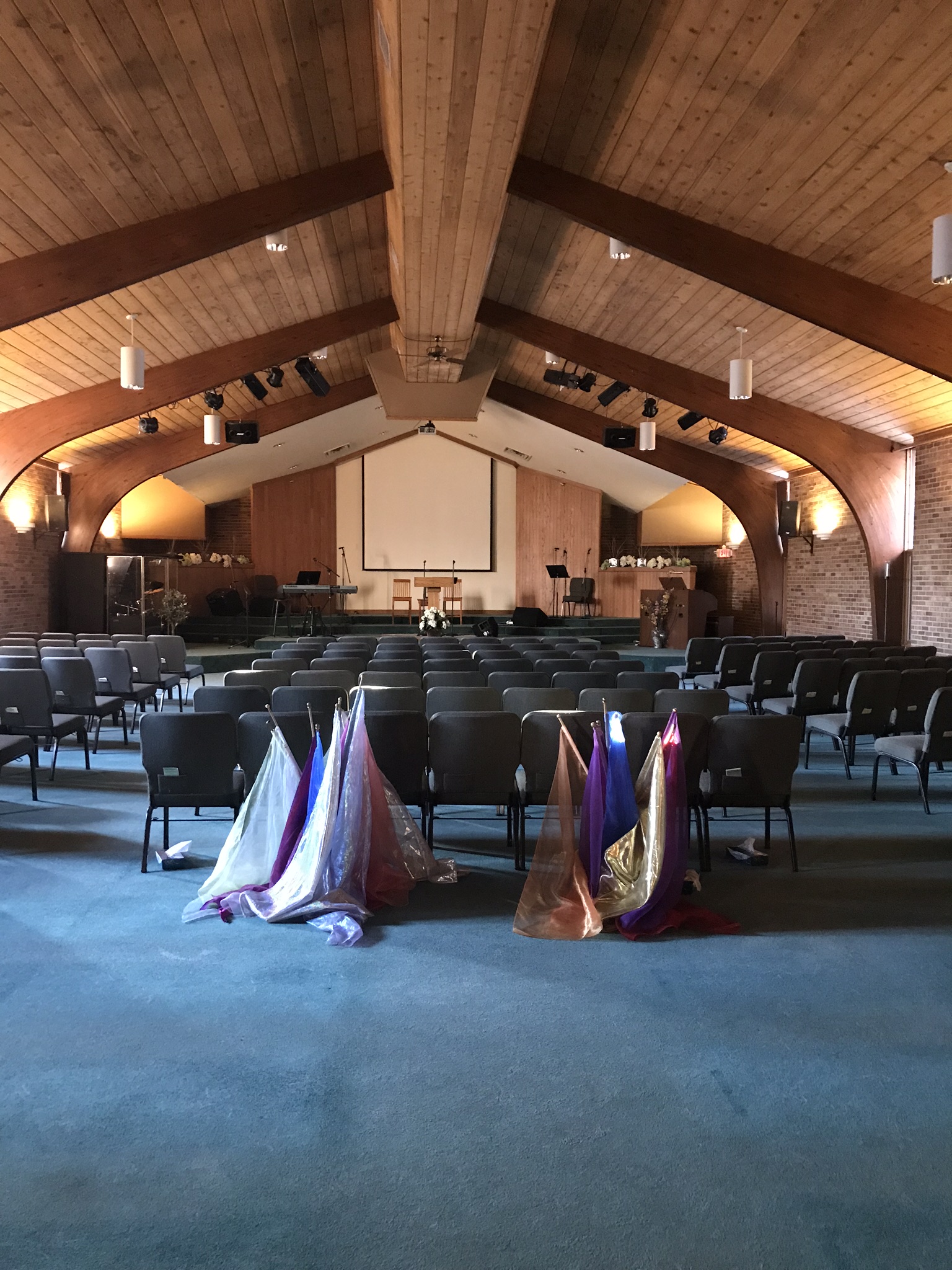 "Shema Israel, Adonai Eloheinu, Adonai echad." "Hear, O Israel HaShem is our God, HaShem is One. You shall love HaShem, your God, with all your heart, with all your might and with all your resources." Devariem (Deut.) 6:4. This is the essence of our faith. We believe in One Sovereign God, Who created the heavens and the earth and all that is in it.
We believe in His only begotten Son, Yeshua, Who has proven to be the promised Messiah, foretold by Moshe (Moses), the prophets and the psalms; by miracles, signs and wonders. He lived His life as Unleavened Bread and ultimately took the punishment for our sins, by dying on the cross at Pesach (Passover) and rising from the death on Yom ha Bikurim (the Day of First Fruits).
We believe in the Ruach HaKodesh (Holy Spirit), who was present at the beginning and who was poured out for the first time at Shavuot (Feast of Weeks) on those who believed in Yeshua, as their Messiah and Redeemer. We believe that the Ruach HaKodesh strengthens, comforts, guides and teaches us through the Word of HaShem still today. He writes HaShem's instructions (Torah) on our hearts, as prophesied by the prophet Jeremiah (Jer. 31:31-33).
We believe Yeshua will fulfill the Fall feasts, when He returns, as the Mashiach Ben David (Messiah Son of David), to establish His Kingdom on Earth, reigning from Jerusalem. We believe the Hebrew scriptures (both Old and New Testaments) are the inspired word of HaShem and the entire is still valid today (including signs, wonders and healings).
We believe in baptism by full water immersion, an act and expression of faith, as a testimony to the seen and unseen world, following and obeying Yeshua, being united in His death, burial and resurrection. We believe in the baptism of the Ruach HaKodesh (Holy Spirit), giving us the strength to give testimony of our faith and to walk in holiness according to HaShem's instructions (Torah).
We believe in celebrating the LORD's Supper (Communion) as commanded by Yeshua, remembering His finished work (death and resurrection) at Golgatah (Calvary) by which He has purchased us to Himself as an Eternal Bride. The Communion is therefore representing our betrothal to Yeshua our Bridegroom. The symbols of the communion are Matzah (Unleavened Bread) and Wine (or Grape Juice) representing Yeshua's body and blood.
We believe that salvation is only through faith in the work of Yeshua at Golgatah and by no means through the works of the Torah or any other means. This principle is the same for Jews as well as Gentiles. Together they will form the Body of Messiah, if they come to faith in Yeshua. Once one comes to faith in Yeshua, he will be sealed with the Ruach HaKodesh and will be changed in holiness and sanctification.
We believe in the resurrection of the dead, a day of judgement and eternal life for those who accepted Yeshua's sacrifice. Those who rejected His sacrifice will face eternal separation from HaShem.
We believe Israel is HaShem's chosen people and will come to know and accept their Messiah. They are the heirs of the land of Israel as promised by HaShem to their patriarchs, Avraham, Yitzchak and Yaakov.
Jerusalem is the undivided and eternal capital of Israel, in which, one day Yeshua will reign. It is then that all the nations will learn his instructions because from Zion shall go forth the Torah and the Word of Adonai from Jerusalem.
We believe marriage is an institution, created and designed by HaShem between a man and a woman (as the gender that each individual was created to be within their mother's womb) as a cornerstone of Society.
We believe that all life is precious, given by HaShem and needs to be protected. Especially life that is developing in the womb.